No Matter How I Look at It, It's You Guys' Fault I'm Not Popular! Volume 11
Watashi ga Motenai no wa dō Kangaetemo Omaera ga Warui![1]
私がモテないのはどう考えてもお前らが悪い![2]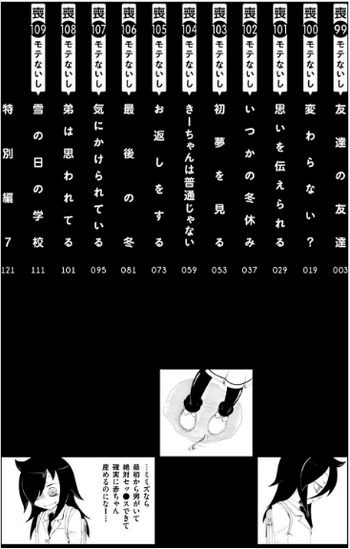 Chapters
Extra Goodies
Back Cover: Tomoko has the fantasy of how beautiful Asuka Katō's make-up makes her versus confronting the reality in the mirror.
Gallery
References