No Matter How I Look at It, It's You Guys' Fault I'm Not Popular! Volume 19
Watashi ga Motenai no wa dō Kangaetemo Omaera ga Warui![1]
私がモテないのはどう考えてもお前らが悪い![2]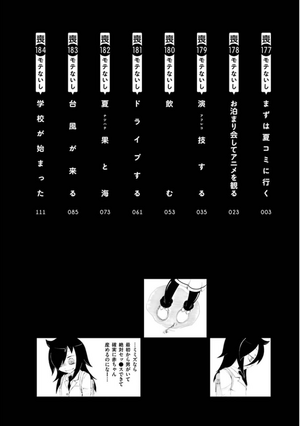 Chapters
Extras and Goodies
Back Cover: As an Expectation, hands pet Megume's dog Maru praising how cute and kind he is. As Reality, she stands with her dog while voices declare it "Cunnilingus dog!"
Title Page: 
Extra Contents:
Trivia
Expectation versus Reality: this is one of few times a character other than Tomoko experiences the expectation.
Gallery
References